Curated Faculty
Brad McMillan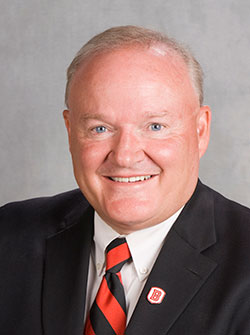 Brad McMillan is the Coordinator for the Master's in Nonprofit Leadership program and has been teaching graduate and undergraduate leadership classes at Bradley University for the past 15 years. Brad has provided leadership for statewide and regional nonprofit organizations for over 25 years. Currently, he Co-Chairs CHANGE Illinois and serves on the Illinois Nature Conservancy Board. He has his Juris Doctorate from Southern Illinois School of Law and his Bachelor of Arts from Illinois Wesleyan University. Brad believes that "the Heart of Leadership is in the Heart of the Leader."
Dan McCloud
Dan McCloud has over 21 years of leadership and administrative experience in higher education and nonprofit organizations. He has served as an Adjunct Professor at Bradley University for six years and is the Online Program Director for the Education, Counseling, and Leadership Department. Previously, Dan served as the Director of Program Management for the Central Illinois Agency on Agency which served 70,000 seniors in six counties. He received a Ph.D. in Higher Education Administration from Illinois State University and a Master's in Nonprofit Leadership from Bradley University. Dan is a member of the Joint Commission on Racial Justice and Equity.
Jon Neidy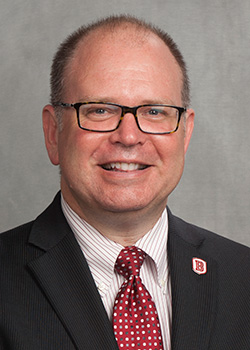 Jon Neidy currently serves as the Interim Vice-President of Student Success at Illinois Central College Previously, Jon held leadership positions at Bradley University for 24 years serving as the Executive Director of the Smith Career Center and Assistant Vice President to Student Affairs. He has served as an Adjunct Professor for 19 years teaching graduate and undergraduate classes. He has been involved with nonprofit community leadership for 16 years serving as Chair of the Goodwill Board of Directors, the United Way, and a scholarship fund committed to LGBTQ+ youth. Jon has a Doctor of Philosophy (Ph.D.) degree in Higher Education Administration from Illinois State University and a Master's in Curriculum and Instruction from Bradley University. As a First Gen college graduate, he has a profound belief in the power of learning.
Julie Siebert
Julie Siebert has 25 years of experience working with Central Illinois health and human service organizations and currently serves as Director of Compliance for the Children's Home Association of Illinois. She has secured several million dollars in public and private grants in the areas of community behavioral health, education, children and youth, housing/homelessness, and workforce and economic development. Her expertise is in project management, program development and implementation, nonprofit finance, and evaluation which are all integral to successful grant writing. Julie has been a graduate school Adjunct Professor for 14 years and received her Master's in Nonprofit Leadership degree from Bradley University.
Chad Clark
Chad Clark has over 20 years of experience in producing media to persuade, entertain, and educate. Currently, he serves as the Program Director of Bradley's Educational Technology. Chad earned a Master of Communication in Digital Media and a Ph.D. in Media Technology from the University of Washington. He has founded his own digital media marketing and production company and has taught advanced media production and digital storytelling at Indiana State University and Bradley University. Chad espouses a philosophy that technology be applied with the intention to harmonize learning and real-world application.
Jobie Skaggs
Jobie Skaggs is an Associate Provost and Associate Professor at Bradley University where she has been a faculty member for 23 years. She received her Ph.D in Counselor Education and Counseling from Idaho State University. Jobie has served as the President to the University Senate. She has presented counseling research at local, state, regional, national, and international conferences. One of her favorite courses to teach is Research Methods and Applications and she has offered her substantial expertise to the NPL program.
Lori Bowman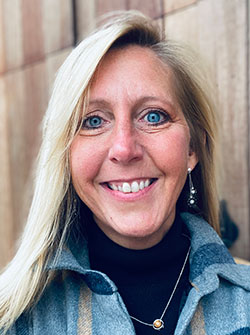 Lori Bowman is a graduate of the NPL program at Bradley and currently serves as Human Resource Manager at ELM, which employs 900. She also works part time as the Human Resource Coordinator for FamilyCore, a Peoria nonprofit that provides critical services for families in need. Previously, she worked for five years in the Human Resources Department at Bradley University. She has been an active volunteer in the community and her church and is passionate about fostering healthy and productive work environments so that individuals feel valued and grow to their potential.
Mark Roberts
Mark Roberts has served as the CEO of the Community Foundation of Central Illinois for the past 14 years. He earned his NPL degree at Bradley. Previously, Mark served as the Director of Advancement and Community Relations for the University of Illinois College of Medicine at Peoria, Chief Development Officer for Lutheran Hillside Village Foundation and Director of Development at Bradley University. He is past-president of the Central Illinois Chapter of the Association of Fundraising Professionals.
Nina Bush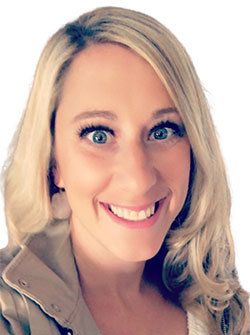 Nina Bush has served as an Adjunct Professor for Bradley University for 6 years and comes with 13 years of nonprofit leadership and administrative experience. She holds a Doctorate in Healthcare Administration and obtained her Master's in Nonprofit Leadership from Bradley in 2013. Nina is on the committee for Equity, Diversity, and Inclusion for Lutheran Social Services of Illinois, and is currently working on expanding Therapeutic Foster Care in Central Illinois. She is passionate about bringing forth resources, service access, and breaking down barriers for families and children by utilizing her nonprofit expertise and leadership.
Dr. Eileen Setti
Dr. Eileen Setti holds a PhD in Political Science with an emphasis in Public Administration and Nonprofit Management from Northern Illinois University. She is the Chief Operating Officer of the Ronald McDonald House in Peoria and is a partner in Ruby & Associates, a consulting firm specializing in the nonprofit sector. Dr. Setti's passion is teaching nonprofit strategic management skills. She is devoted to strategic problem solving, lifelong learning, and building a more just and inclusive world.