Public Health Education
As a public health education major, you prepare to be an active advocate for healthy individuals and communities. You're equipped to work in community and public health agencies, schools or universities, and corporate wellness settings.
Preparing You For Success
You'll develop your health promotion skills through multiple community experiences and leave Bradley with internships and a portfolio of hands-on projects. You're also prepared for the Certified Health Education Specialist national exam.
By the time you graduate, your experiences include:
At least one internship in a public health setting. Students have interned for organizations such as the YMCA, Hult Center for Healthy Living, OSF Health Care and the Children's Home Association of Illinois.
Class projects in community, school, university and worksite wellness settings
Professional development and networking through national honor societies Eta Sigma Gamma and Kappa Omicron Nu
Additionally, you minor in health to strengthen your understanding of wellness concerns across the lifespan and among diverse populations.
Making Your Mark
Community and public health programs are growing both at the local level and in corporate settings. Your degree prepares you to enter the workforce or to pursue a graduate degree in public health or health education.
Recent Bradley graduates are working as health education specialists, prevention specialists, community outreach coordinators, youth service specialists and wellness coordinators.
Major Requirements
Family and Consumer Sciences Core - 15 hrs
FCS 100: Family Dynamics - 3 hrs
FCS 220: Consumer Issues in Health Care - 3 hrs
FCS 310 and 311: Community Program Planning and Evaluation - 6 hrs
FCS 442: Foundations of FCS - 3 hrs
Required Professional Work Experience - 3 hrs
FCS 462: Public Health Education Practicum I - 3 hrs
Additional Required FCS Courses - 22 hrs.
FCS 120: Foundations in Public Health Education - 1 hr
FCS 203: School Health Promotion- 3 hrs.
FCS 220: Consumer Issues in Healthcare - (FCS core)
FCS 221: Introduction to Community and Public Health - 3 hrs.
FCS 303: Nutrition - 3 hrs
FCS 310: Community Program Planning - (FCS core)
FCS 311: Evaluation and Research Methods - (FCS core)
FCS 320: Public Health Intervention Strategies - 3 hrs
FCS 341: Human Development through the Lifespan - 3 hrs
FCS 420: Public Health Policy - 2 hrs
FCS 421: Public Health Education Seminar - 1 hr
FCS 464: Leadership in Public Health Education - 3 hrs
Required Supporting Courses - 36 hrs.
BIO 111: Introduction to Cell Biology - 3 hrs.
BIO 230: Human Anatomy and Physiology I - 3 hrs.
BIO 232: Human Anatomy and Physiology II - 3 hrs.
BIO 300: Population, Resources, and Environment - 3 hrs
CHM 100: Fundamentals of General Chemistry - 3 hrs
CHM 101: Fundamentals of General Chemistry Lab - 1 hr
CHM 162: Fundamentals of Organic and Biochemistry - 4 hrs
CHM 302 or NUR 391: Medical Terminology - 1 hr
MTH 111: Elementary Statistics - 3 hrs
NUR 263: Introduction to Personal and Community Health - 3 hrs
PSY 101: Principles of Psychology - 3 hrs
SOC 100: The Sociological Perspective - 3 hrs
6 hrs of electives (choose from PSY 201, 309, 313, SOC 313, 333, 341, 343) - 6 hrs
Required Health Minor - 18 hrs
Open Electives for Student Personalization - 16 hrs

Selected in consultation with advisor.
Contact Information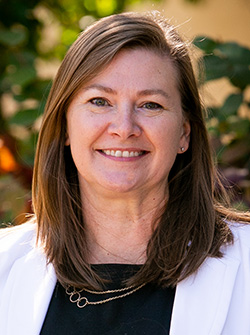 Public Health Education Program Director
Bradley Hall 17
(309) 677-3879
tdrake@bradley.edu
Course Sequence
Sample program plan information is provided for sample purposes only. Students should consult with their academic advisor about their individual plan for course registration and completion of program requirements.
First Year - Fall Semester
BIO 111
Introduction to Cell Biology
3 hours
CHM 100
Fundamentals of General Chemistry
3 hours
CHM 101
Fundamentals of General Chemistry Lab
1 hour
EHS 120
The University Experience
1 hour
PSY 101
Principles of Psychology
1 hour
BCC
Core Course
3 hours
Total
14 hours
First Year - Spring Semester
MTH 111
Elementary Statistics
3 hours
CHM 162
Fundamentals of Organic and Biochemistry
4 hours
SOC 100
The Sociological Perspective
3 hour
BCC
Core Course
3 hours
BCC
Core Course
3 hours
Total
16 hours
Sophomore - Fall Semester
FCS 120
Foundations in Public Health Education
1 hour
BIO 230
Human Anatomy and Physiology I (Lecture)
3 hours
FCS 203
School Health Promotion
3 hours
FCS 220
Consumer Issues in Health Care
3 hours
NUR 263
Introduction to Personal and Community Health
3 hours
BCC
Core Course
3 hours
Total
16 hours
Sophomore - Spring Semester
FCS 100
Family Dynamics
3 hours
FCS 221
Introduction to Community and Public Health
3 hours
FCS 341
Human Development Through the Lifespan
3 hours
BIO 232
Human Anatomy and Physiology II (Lecture)
3 hours
BA/BS
Selected Minor Course
3 hours
Total
15 hours
Junior - Fall Semester
FCS 310
Community Program Planning
3 hours
FCS 320
Public Health Intervention Strategies
3 hours
BIO 300
Population, Resources and Environment
3 hours
PSY or SOC
Elective
3 hours
BA/BS
Selected Minor Course
3 hours
Total
15 hours
Junior - Spring Semester
FCS 303
Nutrition
3 hours
FCS 311
Evaluation and Research Methods
3 hours
CHM 302 or NUR 391
Medical Terminology
1 hour
PSY or SOC
Elective
3 hours
BA/BS
Selected Minor Course
3 hours
BCC
Core Course (MI)
3 hours
Total
16 hours
Senior - Fall Semester
FCS 420
Public Health Policy
2 hours
FCS 462
Public Health Education Practicum I
3 hours
BA/BS
Elective
3 hours
BA/BS
Elective
3 hours
BA/BS
Elective
2 hours
BCC
Core Course
3 hours
BCC
Core Course
3 hours
Total
16 hours
Senior - Spring Semester
FCS 421
Public Health Education Seminar
1 hour
FCS 442
Foundations of FCS
6 hours
FCS 464
Leadership in Public Health Education
3 hours
BA/BS
Elective
3 hours
BA/BS
Elective
3 hours
BA/BS
Elective
3 hours
Total
16 hours
Total Hours: 123