Kristina Montelongo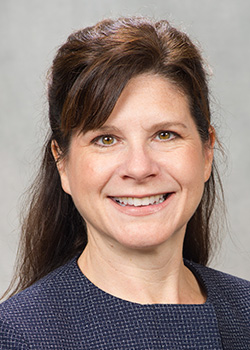 Biography
Kristina is a native of Peoria and is a twice alum of Bradley University.
Career Advisor Scheduled Appointments
Appointments with Career Advisors are designed for more in-depth questions related to internships, full-time employment, graduate school, resumes, cover letters, interviews, job fair preparation, on line resources, etc.
Available to College of Education and Health Sciences students and alumni
Available for students and alumni in the Online Nursing and Counseling programs
Schedule a 30 minute appointment.
Professional Experience
Kristina has a varied professional background including sales, bank loan officer, payroll, human resources, and more recently ten years as a high school counselor at Peoria Notre Dame High School.
Teaching
Kristina currently teaches "EHS 120: The University Experience" in the Fall semester. This one hour course is designed to help new students adjust to the University environment and works to assists students in gaining an appreciation for higher education, the Bradley Core Curriculum, and the value of a Bradley University education
Licensures and Certifications
Type 73 School Counselor Certification
National Certified Counselor